Newsletter No 79 June 2014

Quick links - Find your way quickly to:
| | |
| --- | --- |
| Silent Violins | |
Hello Everyone,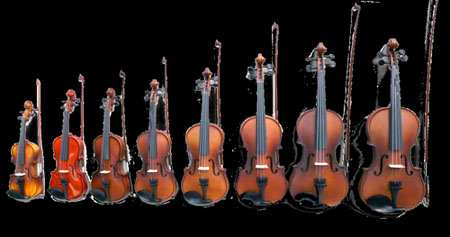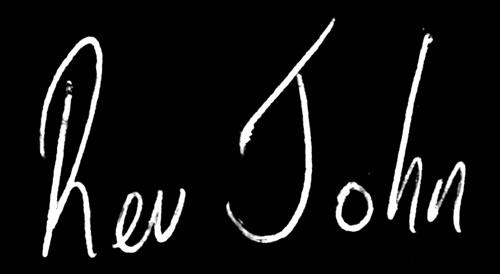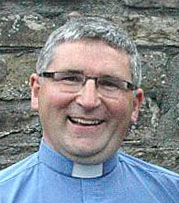 I know many of our young people are cramming for exams. I pray that they will find confidence and that all your studies come to your remembrance on the day. Finally, if you are among those who are waiting for hospital results, or waiting for an operation or treatment, be assured that you are in our prayers. We continue to thank God for those who are recovering from operations and various treatments they have received.
May you experience God's richest blessings.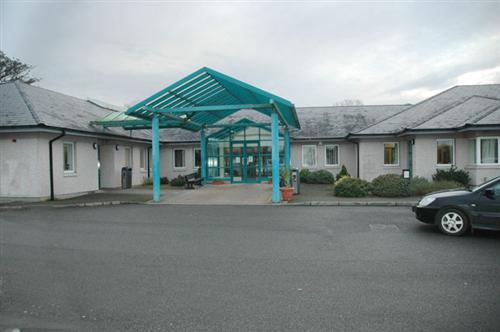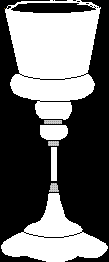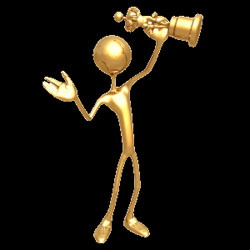 Sunday School Prize-giving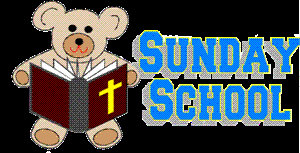 Big Red Bus in Local Schools

The Big Red Bus team from Operation Mobilisation will be visiting local schools from Monday 16th June. They will be visiting schools in Ballyconnell, Newtowngore, Kildallon, Killeshandra, Bawnboy and Florencecourt. The visit of Christians from other places can often enrich and encourage us. If anyone would like to help host our visitors with an evening meal that week please contact Rev John.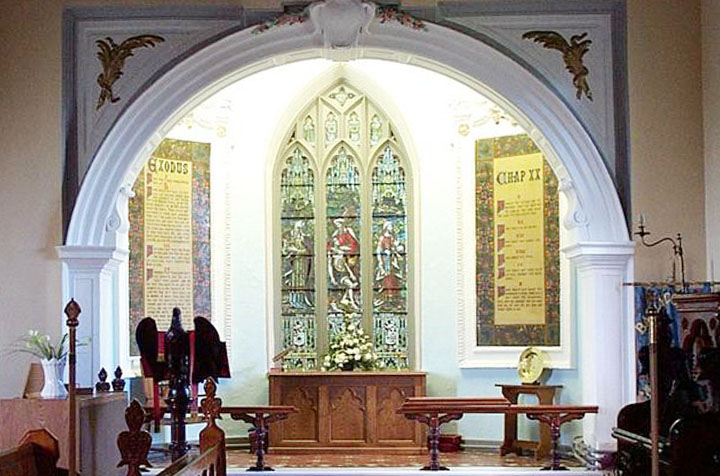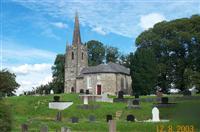 On 7th September there is a special Church service for Friends of Tomregan.
The Tomregan Hall Committee would like to thank all those who supported the parish dances from September to May. Many thanks too to all the parishioners for making sandwiches and supplying tray bakes.
Dances resume on 21st November with music by Ali Harron & Marian Curry.





Mothers Union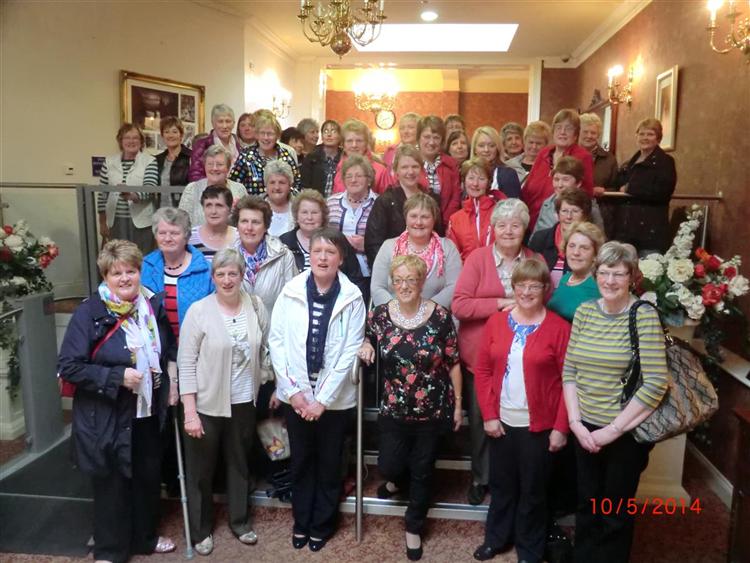 The Seniors Tea Party will be held in Kilmore Cathedral Hall on Wednesday 11th June at 3.30pm. Bishop Ferran is the new Diocesan Chaplain of the Mothers' Union and hopes to speak at the short service of Holy Communion which will be held before the Tea Party. Any senior members who would like to attend please get in touch with Branch Leader, Lorna Graham or committee members (Linda Lovett, Phyllis Cassidy or Molly Richardson) to arrange transport. This will be an opportunity to meet and have fellowship with other Branch members and also to meet the new Senior member's contact, Mrs Mavis Magee from Belturbet Branch.

Swanlinbar, Kildallon & Derrylin Branches of MU joined together for their annual outing on Saturday 10th May. First stop was at the Linen Green Centre, Moygashel near Dungannon for a coffee stop and some retail therapy. They then travelled to the Antrim Castle Gardens where Garden Show Ireland was held. Everyone had time to look around the garden displays and the craft and food marquees there before returning to Corick House, Clogher for a meal. A good day was had by all and the various branch members enjoyed each others company.





align="center" cellpadding="1" cellspacing="1">
| | | |
| --- | --- | --- |
| | Bereavements | |
May we extend our deepest sympathy to Winifred Morton whose sister Jean Sheridan died in Enniskillen after a long period of illness with Parkinson's diseasel.

Please pray for all those who struggle with the pain of losing loved ones.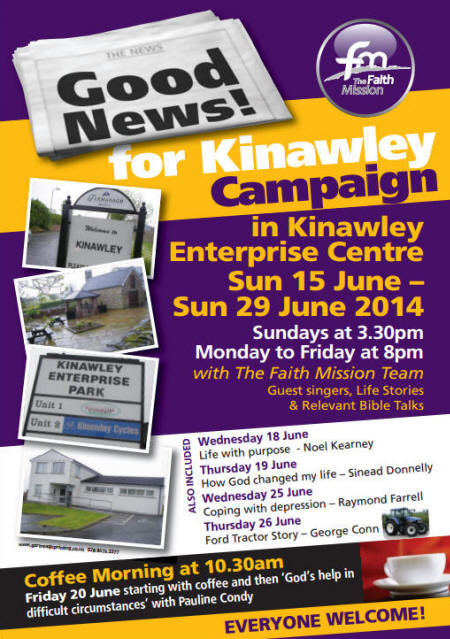 Kinawley Mission

The Faith Mission, a well known outreach will be visiting Kinawley to conduct a mission from June 15th to June 29th.
They will be meeting in the Kinawley Enterprise centre. There will be a number of faith stories to hear and you are warmly invited.
Please see press and local information announcements for more details.





Beryl Baker Fundraisers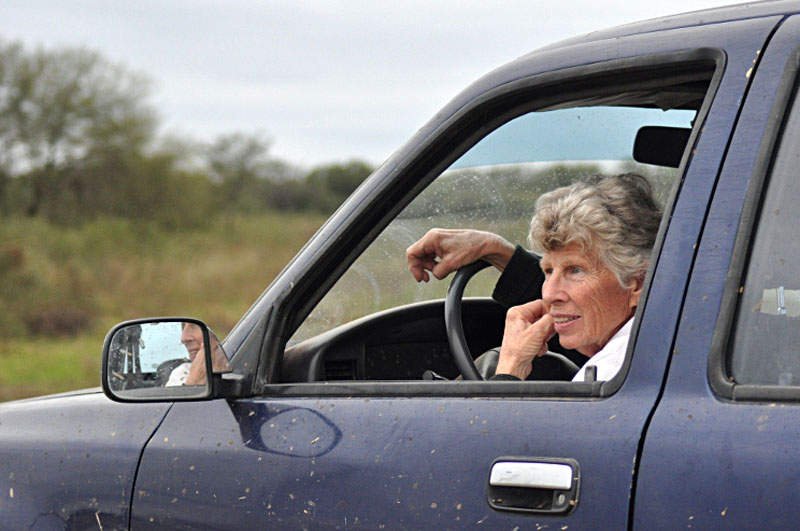 The coffee morning at the new Morton's house raised €321 with a few donations still to come. A huge thank you to the Morton family for your hospitality for a very worthy cause!
Many thanks also to all who have given so generously to help support the work of nurse Beryl Baker in the Chaco. The Chaco has been suffering serious flooding. Her latest message on 11th May shared.
I ask for prayer for the people at Rio Verde, Sombrero Piri and La Patria as after last week's downpour they are all flooded out. Norma the health promoter is living with the Primavera community on the opposite side of the road under tarpaulins that the Emergency services have provided. Ramon from Jerusalem is here in town and he put his mother's bed on a table so that she could sleep somewhere dry as the water is hip deep in their house. La Patria is completely cut off but helicopters from the Emergency Services have done something.
Many of you will also know that Beryl has been trying to replace a stolen vehicle. Beryl wrote: " The money to buy a replacement vehicle should be available next Friday, D.V. It's been quite a battle getting the insurance company to comply with their affairs. If the money is not forthcoming Rhett will get his lawyers to get on to them. Please pray that won't be necessary and that I'll have wisdom about a new vehicle also wisdom about how the flood victims can best be helped".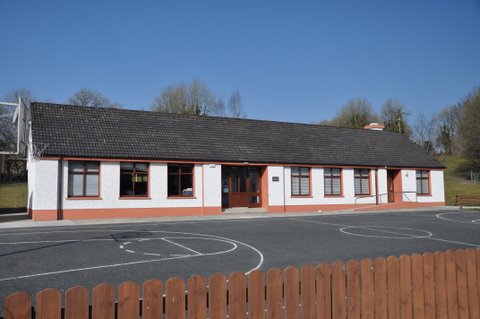 Congratulations to Zena Gordon on her appointment as the new principal of Newtowngore School.
It has also been made public that Pamela Whitford will be retiring at the end of August after many years teaching in the school. Our best wishes to them both in the changes ahead. ..
.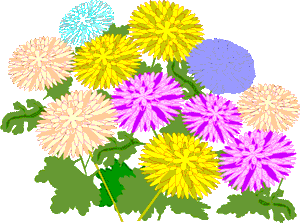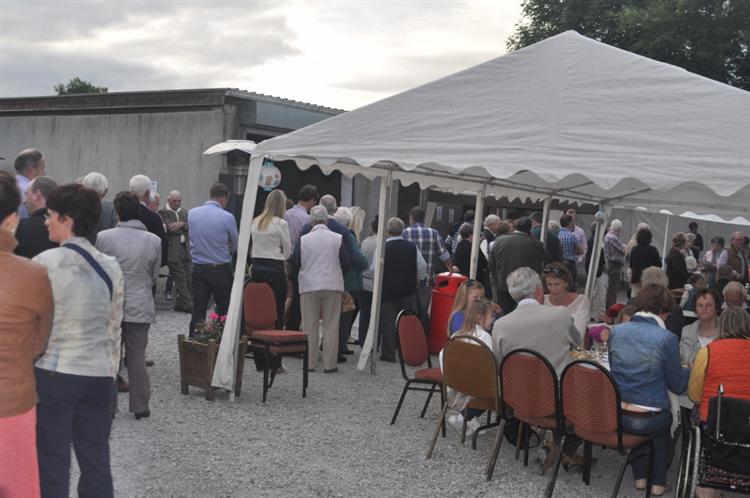 As always the food was great and Newtowngore was once again blessed with great weather. It was almost certainly the largest since the barbeques started, it was wonderful to see such a crowd.
Many thanks to all who helped with the annual BBQ. It is a great effort and a wonderful community occasion in t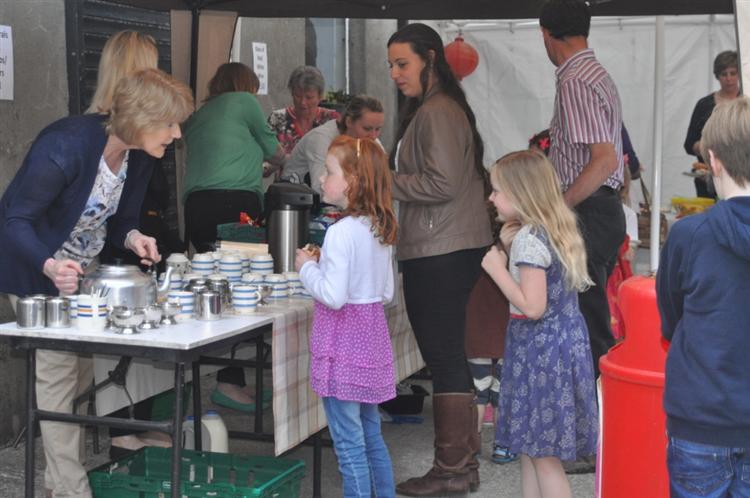 Ballyconnell Community Alert are launching; Text Alert.
What is Text Alert? Text Alert works if people see something suspicious in their area; they ring the Gardai and report it. The Gardai then relay verified and appropriate information to the Public via a text message. The emphasis is on preventing crime through active partnership with Communities. The launch will take place at Ballyconnell Community Centre on Thursday the 12th June 2014 at 8pm. Come along on the night, Guest speakers will explain the system. There is a joining fee of €5.
Check out Facebook: 'Ballyconnell Community Alert' - 'Like' & 'Share'.
For any queries email: ballyconnellcommunityalert'at'gmail'dot.com Please change 'at' to @ and 'dot' to .





Phone Number Addition

Richard can generally be contacted on 0868421190. As we only live just across the border this mobile is usually still in the southern signal area even at home. For those parishioners who live in the north Richard and Pauline can also be contacted on a northern mobile 07443593835.





It's planning time again for our festival - we need your help. We need candidates for the Lord Mayor Campaign - this helps so much with the overall festival contribution to St Luke's Hospital and other local charities. Call Declan on 087 7701978 please..





GFS Service in Kilmore Cathedral




Congratulations

Calvin Lindsay Vance was baptised in Tomregan Church on 11th May. He is pictured here with happy parents Lindsay and Elaine.

On 18th May Kildallon Church was also a joyful venue. Ruth and Adam Woods youngest son Andrew, brother of James and William was baptised by Reverend John.
The Book of Common Prayer shares that, "Baptism marks the beginning of a journey with God which continues for the rest of our lives". Baptism marks new birth in Christ, a new direction in life as God's child, and a calling to be a lifelong, faithful disciple of Christ.
So let us pray for that the journey, Andrew and Calvin take will help them to grow, to seek, to know and to love God. We pray also for the parents as they seek to live out the promises of baptism that have been made.





New Grandchild

Mackie and Vi Breen of Kinawley are delighted to announce the safe arrival of their first grandchild. Daniel Mackie Breen was born on Friday evening 23rd May. Parents Steven and Wiola are both doing well. We praise God for the wonder of new birth. We pray for many joyful times ahead.





Year's Best Pupil

Congratulations to Philip Pollock on winning prizes for pupil of the year in Geography as well as best pupil of his transition year at Cavan Royal School.





Quotable Quotes

Attitude is a little thing that makes a big difference.
Winston Churchill

Try not to be a man of success but rather a man of value,
Albert Einstein.





How about a Smile?

A True Story from Not Far Away.
The brother replied, "God looks at the heart of man, not the outside!!"

Preacher: "I don't know, sir, but when I get to heaven, I'll ask him."
Atheist: "But suppose he isn't in heaven?"
Preacher: "Then you ask him."







Let us continue to listen to God in prayer and develop a daily routine of praying for the following on the day of the week indicated;


| | |
| --- | --- |
| Sunday: | Pray for the newly elected members of the European Parliament and also for those elected to our own County Councils that they shall have wisdom; |
| Monday: | Pray that administrations in Eastern Europe, the Middle East and East Asia will resolve their differences without more suffering or bloodshed; |
| Tuesday: | Pray for those studying for exams in June and July, and for those who are on self improvement courses that they will be successful in their efforts; |
| Wednesday: | Pray for those employed in the caring profession – that their work would bring comfort, peace and healing to those in pain; |
| Thursday: | Pray for all those recently bereaved in our community and those known to us especially those who have lost children and spouses; |
| Friday: | Pray for all afflicted with cancer and the families of those who are suffering from it and other ailments, especially those in our own community, the clergy who used to serve in our group of Churches and all those known to us; |
| Saturday: | Pray for all those or their loved ones who are sick or suffering and – pray for healing in their lives and peace for all those who are worried or depressed. |




| | | |
| --- | --- | --- |
| | Continue to thank God for so many bounties and gifts as you look around. | |







Schedule of Church Services until beginning of August†

Date
Time
Church
Service
Leader
June 15th
Fatherís day Trinity Sunday
11.30am
3.30pm
Templeport
Kildallon
Sunday School prizegiving
Richard & John †
June 22nd
1st after Trinity † †
10am
Swanlinbar
MP 1
Richard
10.30am
Newtowngore
MP 1
John
11.30am
Templeport
MP 1
Richard
11.30am
Tomregan
MP 1
Mervyn
Noon
Kildallon
MP 1
John
June 29th
2nd after Trinity †
10am
Kinawley
MP 2
Richard
10.30am
Corrawallen
Family Communion
John
11.30am
Tomregan
MP 2
Richard
Noon
Kildallon
Holy Communion
John
July 6th
3rd after Trinity † †
10am
Swanlinbar
Holy Communion
John
10.30am
Newtowngore
MP1
Richard
11.30am
Templeport
Holy Communion
John
Noon
Kildallon
MP1
Richard
8pm
Tomregan
Evening Prayer 2
Richard
July 13th
4th after Trinity †
10am
Kinawley
Service of Word
John
10.30am
Corrawallen
MP 2
Richard
11.30am
Tomregan
Family Communion
John
Noon
Kildallon
Service of Word
Richard
July 20th
5th after Trinity †
10am
Swanlinbar
MP 2
Margaret
10.30am
Newtowngore
Family Communion
John
11.30am
Templeport
MP2
Margaret
11.30am
Tomregan
MP1
Mervyn
Noon
Kildallon
MP2
John
July 27th
6th after Trinity
10am
Kinawley
MP1
TBA
10.30am
Corrawallen
MP1
John
11.30am
Tomregan
MP1
TBA
Noon
Kildallon
Holy Communion
John
August 3rd
7th after Trinity † †
10am
Swanlinbar
Holy Communion
John
10.30am
Newtowngore
MP 2
Richard
11.30am
Templeport
Holy Communion
John
Noon
Kildallon
MP 2
Richard
8pm
Tomregan
Evening Prayer 2
Richard
August 10th
8th after Trinity †
10am
Kinawley
MP 2
Margaret
10.30am
Corrawallen
MP 1
Richard
11.30am
Tomregan
MP 2
Margaret
Noon
Kildallon
Service of Word
Richard





e & oe


* * * o0o * * *

oooo++oooo